Top-of-the-News – Up-to-the-Minute – Worldwide Watch




Copyright © 2021-2022 by COGTV − Church of God Television

a service for the Brethren of God scattered worldwide

in the large Cafe

2022 Feast Dance

Postponed to

FALL 13-Oct-2022

The Ain't Misbehavin'

Big Dance Band

to play for this dance.

during the Days of Unleavened Bread 

7-to-9:00 PM, Thursday, 13-Oct-2022

on the Spring-Dance Floor of the

Birmingham Museum of Art, Alabama

(advance-purchase tickets required.

Optional Dinner

in the Cafe next to the Fall-time Dance

Let us know early if you'd like to attend a small River Boat Dinner Dance cruise this spring.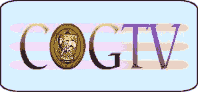 [Postponed to Future because band member hospitalizations and  illnesses.  Will you join us in praying for their healing.

   They are Tod Morgan (bass), George Graham (drummer) and Ken Lee (band director).

So, we have to wait until Fall Season to ask ...

Would You Like to Dance? ...

 .  .  .  to the LIVE MUSIC of a

  Big  16-Piece  Dance  Band

  during  the  Fall  Feast?

You can use the form below

to request more information.

The venue of the dance will be either the Birmingham Museum of Art -- which has a fabulous big ballroom -- or alternately the may be held across the street in the ballroom at the Birmingham, Alabama, Sheraton.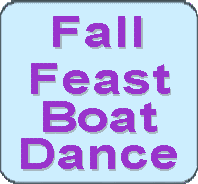 You may select the "Contact" button from the menu on your right to send a regular email.

HOW TO ORDER AND PAY FOR TICKETS ...

You can send a check to the address

on the "Contact" page from the side menu >

- OR -

You can purchase your ticket(s) online via the easy, fast, secure TicketBud link BELOW.

Push the button and be ready to hop, jump and spring to the 2022 Spring Dance in Alabama!

After all, for those who know,

it's "way down South in Birmingham

where people go to dance the night away!"

Hit the button below and secure your ticket now

at a super-discounted early-bird price

and head to Birmingham for the April-20

Sabbath-keepers SPRING DANCE during DUB!

Press the button below and

 order up your ticket(s) now!

Early-bird big-discount tickets

There will be NO at-the-door tickets.  After the early-bird ticket dates pass, General Admission tickets are $100 per person. If you purchase your ticket(s) in advance, early-bird style, there is a considerable, huge discount available.  

Early-bird tickets are only $25 person or $30 per couple (a single male and a single female coming to the dance together can qualify as a couple for ticket pricing purposes).  We encourage dancers coming as couples -- but you don't have to.  We know there should be plenty of single dancers and we'll help make mixing up with various partners as easy as we can.  This early-bird price is reduced further with a discount code (please see below).

A family with up to five children 17 or under are welcome to attend for an early-bird family-ticket price of only $40.  And by using the discount code "2021" before the end of the year, you can purchase your early-bird tickets for $10 less than the above-shown prices.  That makes it $15 per person for a single ticket; $20 for a couple or $30 for a family ticket -- if you use the discount code "2021" before the end of the year.  

Yes, the discount code "2021" will knock off $10 from each ticket type on the early-bird prices mentioned here if you order your ticket(s) before the end of 31-December-2021.   

A date for this dance is not required.  Those who attend single without a partner may enjoy participating (your option) in a computer-match dance or two as something just-for-fun for the single attendees.  The dance is intended to be enjoyable, fun and light-hearted fellowship for all Sabbath keepers.  

The dance is open to all Sabbath-observers -- (meaning those who believe in observing both the weekly and annual Sabbaths).  The Nordquist Studio dancers from California who appeared in our Spring Dance Promotional video are welcome to attend this dance free-of-charge as well as are those who are widows indeed or in a financial hardship who write to us for a simple approval ahead of time.  

The dance is scheduled to begin at 7:00 pm and continue until 9:00 pm on 20-April-2022.  

OPTIONAL DINNER -- A fellowship dinner will be available at a cost for a Kosher dinner to be determined and announced soon here.

Non-cog-denominational church spring dance

This dance is NOT sponsored by any one church "group."  The only church requirement is that you be one who believes in observing  the Sabbath (weekly & annual) -- and that's it with no fuss about it.  Those who observe the Sabbath are welcome to purchase a ticket and attend this Spring-time Dance during the Days of Unleavened Bread in 2022 (dance on 20-April).

There will be no public preaching at the dance

 -- unless you see a great eagle fly up outside. 

(That last line is made with light-hearted humor but with respect for the truth of a future event.)

Dress is formal OR Sabbath-wear.

Press the play button on the Video above

to see this Big Dance Band performing at

 American Village last 4th of July.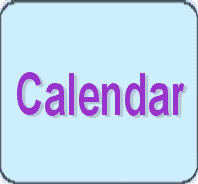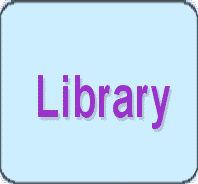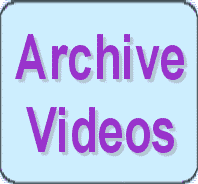 You can find more detailed information below ...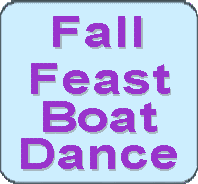 You may use the form below to request more info on Feast Dance Plan development 

  with the subject line reading "Feast Dance Info Request")